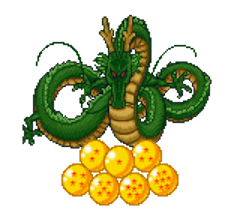 Every once in a while, a dragon ball will appear in the Dragon Ball World. There are seven dragon balls, each marked with a sequential number of stars. After collecting all seven dragon balls, the player has the opportunity to summon Shenron, a dragon that fulfills one summoning wish.

In order to find dragon balls, dragon ball radar is used. It is a device created by Bulma, where you can get it, communicating which direction you should go in order to find the dragon ball. After the message that the dragon ball has fallen to the ground, press the radar to receive information about its location.
Copyright © DBW Team. All rights reserved.